Products & Applications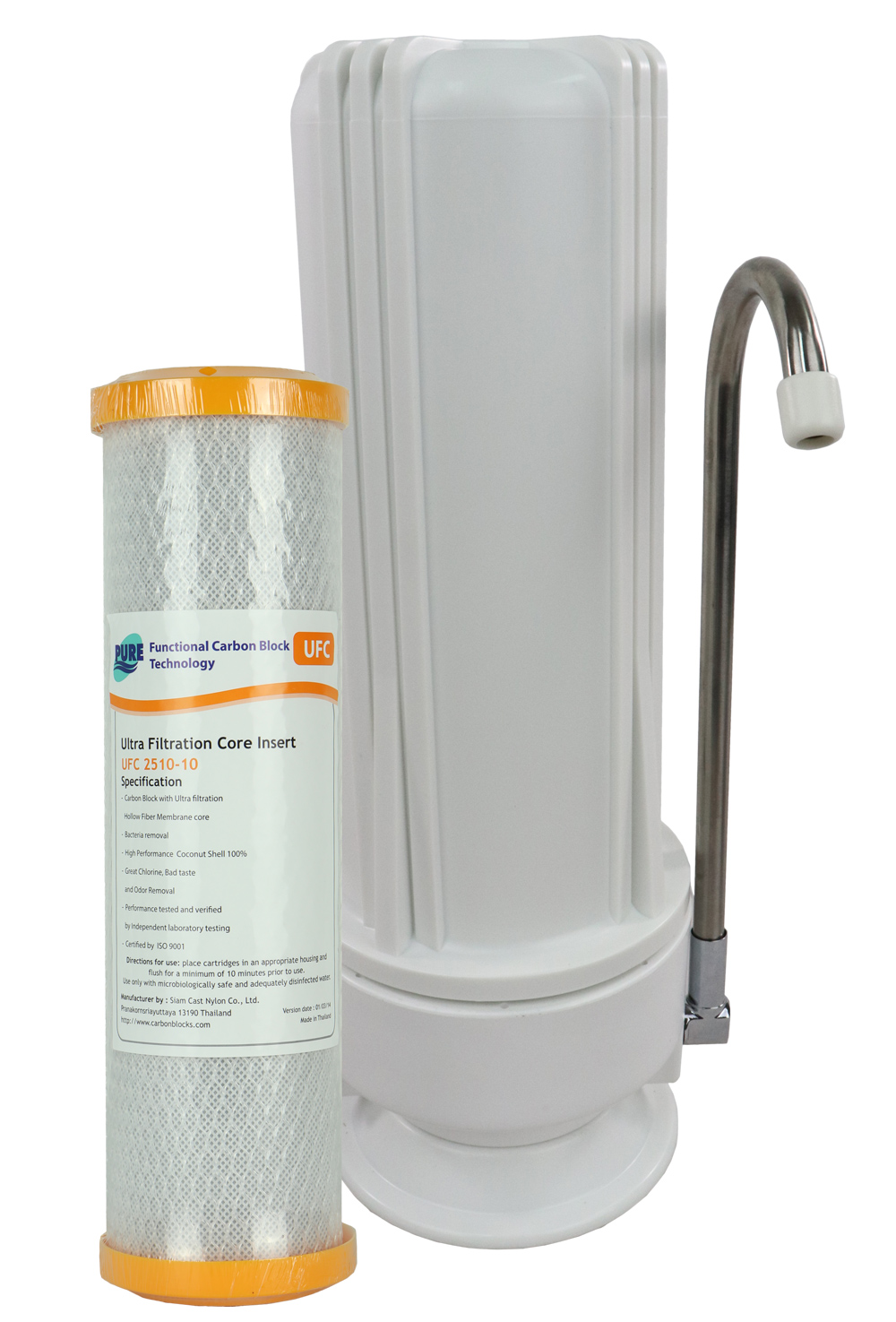 H1-100UFC
WaterMark Certified Benchtop POU Filter System
Heavy Duty Twin O-Ring Housings
Inbuilt Faucet Tap for Drinking Water
UltraFine Hollow Fibre Filtration for Bacterial Removal
Dual Action with External Carbon Block & Outside in Hollow Fibre Membrane
10uM Carbon Block + 0.1uM Hollow Fibre Core
Installation Kit & Adaptors included
Designed for Un-Treated Water
Small 15cm Benchtop Footprint
HPF Benchtop Systems provide you and your family with clean, fresh great tasting water without the hassles of installation and expensive plumbing costs. This is non-invasive water filtration that is simple and effective to provide drinking water in your home. The benefits of the system being a POU system is that it is the last point of contact with the water so any contaminants caused by old plumbing or fixtures will be filtered out*.
The H1-100UFC system is capable of filtering both mains water and non-mains water due to the unique combination of Carbon & Hollow Fibre filtration. The 10uM Exterior Carbon Block will remove sediment to 10uM and also remove chemicals and other organics from the water, while the hollow fibre screens the water to 0.1uM removing colloids, cysts and even bacteria.
*Note that this filter is designed for bacterial removal it is advised to use this filter in conjunction with a HACCP certified Hydrogen Peroxide water sanitiser or other water sanitation method if bacteria is a know issue in the water supply.