Products & Applications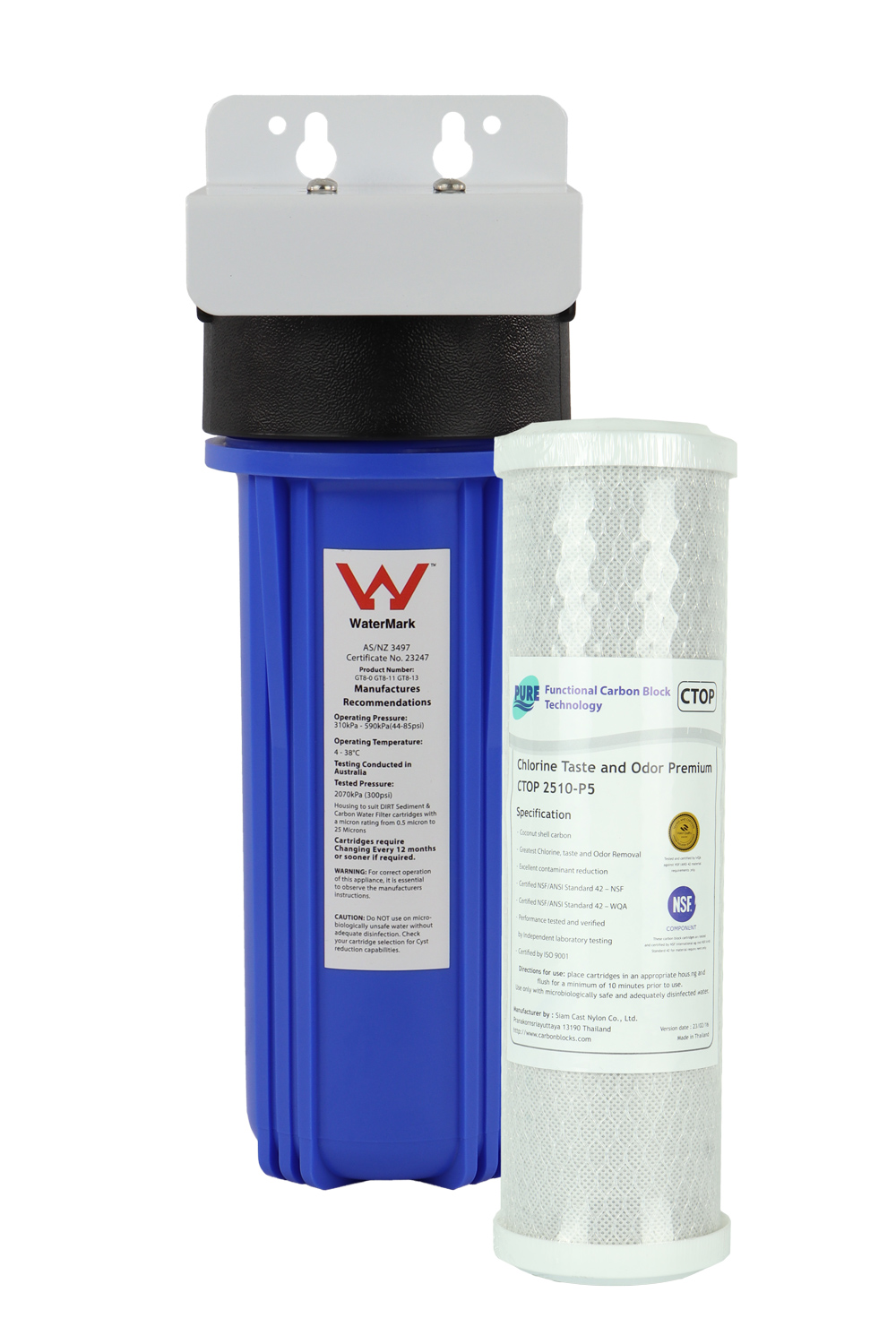 H1-2CTOP
Portable Robust Water Filter System
Carbon for Chlorine Removal
Designed for Mains Water
CTOP 0.5uM Premium Cartridge

½" Ports – Compatible with John Guest ½" & 12mm Fittings

UV Resistant Blue Housing – Designed for Australia
Standard Size 10" x 2.5" Housing
When travelling around Australia it is hard to know the quality of water you are drinking. Mains water quality varies significantly in different areas of the country but the one thing most location have in common is chlorinated water.
The HPF H1-2 Series of Portable Caravan filters are designed specifically for portable filtration on non-potable and potable water supplies. The H1-2CTOP system is designed solely for mains water filtration only. It contains a Premium Chlorine Carbon filter and is perfect for permanent or semi-permanent caravans that are plumbed into mains water. The CTOP 2510-P5 cartridge is designed with high capacity and absorbency in mind and can treat 150% more chlorine than standard CTO filters on the market. As the name suggests, the CTOP range of filters is the superior premium upgrade to the standard CTO filters which allows the filter to be used to supply filtered water to the entire caravan or camper, including showers which is perfect for long term usage.
The H1-2 range is ideally used as a dismountable system as they should be removed during transit to prevent damage through vibration, however they still carry WaterMark certification and are legal to be installed on fixed plumbing as a POE and POU filtration system.