Products & Applications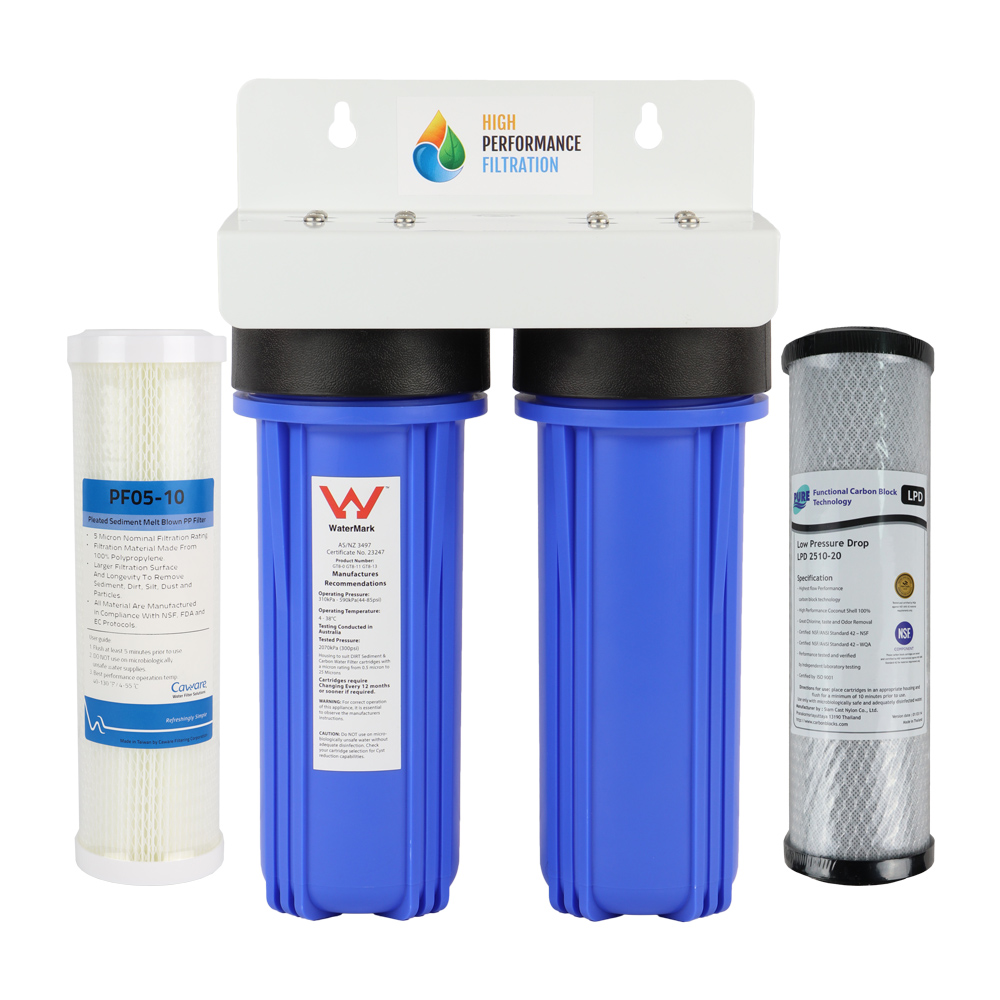 H1-5LPD
Portable Robust Water Filter System
Pleated Washable Sediment Pre-Filter
Low Pressure Drop Coconut Carbon Block
Chlorine Taste & Odour Filtration
½" Ports – Compatible with John Guest ½" & 12mm Fittings
316SS Centre Joiner & Heavy-Duty Z Shaped Steel Bracket
UV Resistant Blue Housings – Designed for Australia
Standard Size 10" x 2.5" Housings
When travelling around Australia it is hard to know the quality of water you are drinking. Mains water quality varies significantly in different areas of the country but the one thing most location have in common is chlorinated water.
Densely populated caravan parks can have high and frequent fluctuations in water pressure which can be troubling for standard low micron systems. The H1-5LPD kit is great for these situations, allowing both sediment filtration and Chlorine removal without compromising on filtration quality.
The H1-5 range is ideally used as a dismountable system as they should be removed during transit to prevent damage through vibration, however they still carry WaterMark certification and are legal to be installed on fixed plumbing as a POE and POU filtration system.