Products & Applications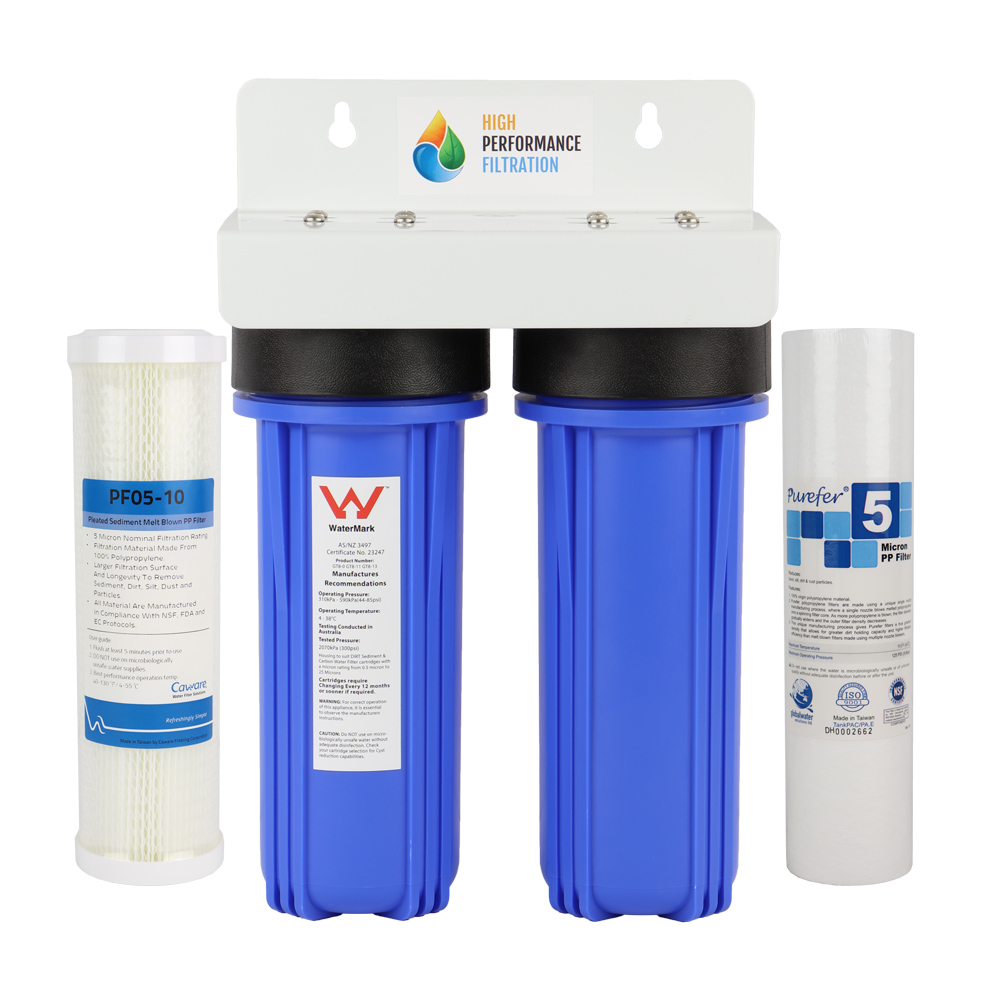 H1-5SED
Portable Robust Water Filter System
5uM High Capacity Sediment Filtration
Designed for Both Municipal and Non-Municipal Water
Removes Dirt, Sediment, Particulate & Sand to 5uM
½" Ports – Compatible with John Guest ½" & 12mm Fittings
316SS Centre Joiner & Heavy-Duty Z Shaped Steel Bracket
UV Resistant Blue Housings – Designed for Australia
Standard Size 10" x 2.5" Housings
Sediment reduction is a valuable asset when it comes to caravan filtration while free camping or travelling off the beaten track. There will likely come a time that you have to use bore water or draw water form a creek or river to supply the caravan with water for utility use such as showering or toilets. Sediment comes in many different forms and most of it can be removed by using a simple 5uM Pleated Sediment Filter.
The HPF H1-5 Series of Portable Caravan filters are designed specifically for portable filtration on non-potable and potable water supplies. The H1-5SED system is designed for filtration on both mains water and non-mains water. It contains a PolySpun 5uM Cartridge & a High Capacity Pleated Sediment Filter that filters the water to a 5uM Nominal rating. This is generally enough to clear up all sediment in the water, with the exception of fine clays, tannins or colloids. This system is ideal as a pre-filter for a caravan to ensure that clean, sediment free water is flowing into the caravan which can help look after the plumbing and hot water system by preventing dirt build ups which may cause blockages.
The H1-5 range is ideally used as a dismountable system as they should be removed during transit to prevent damage through vibration, however they still carry WaterMark certification and are legal to be installed on fixed plumbing as a POE and POU filtration system.