Products & Applications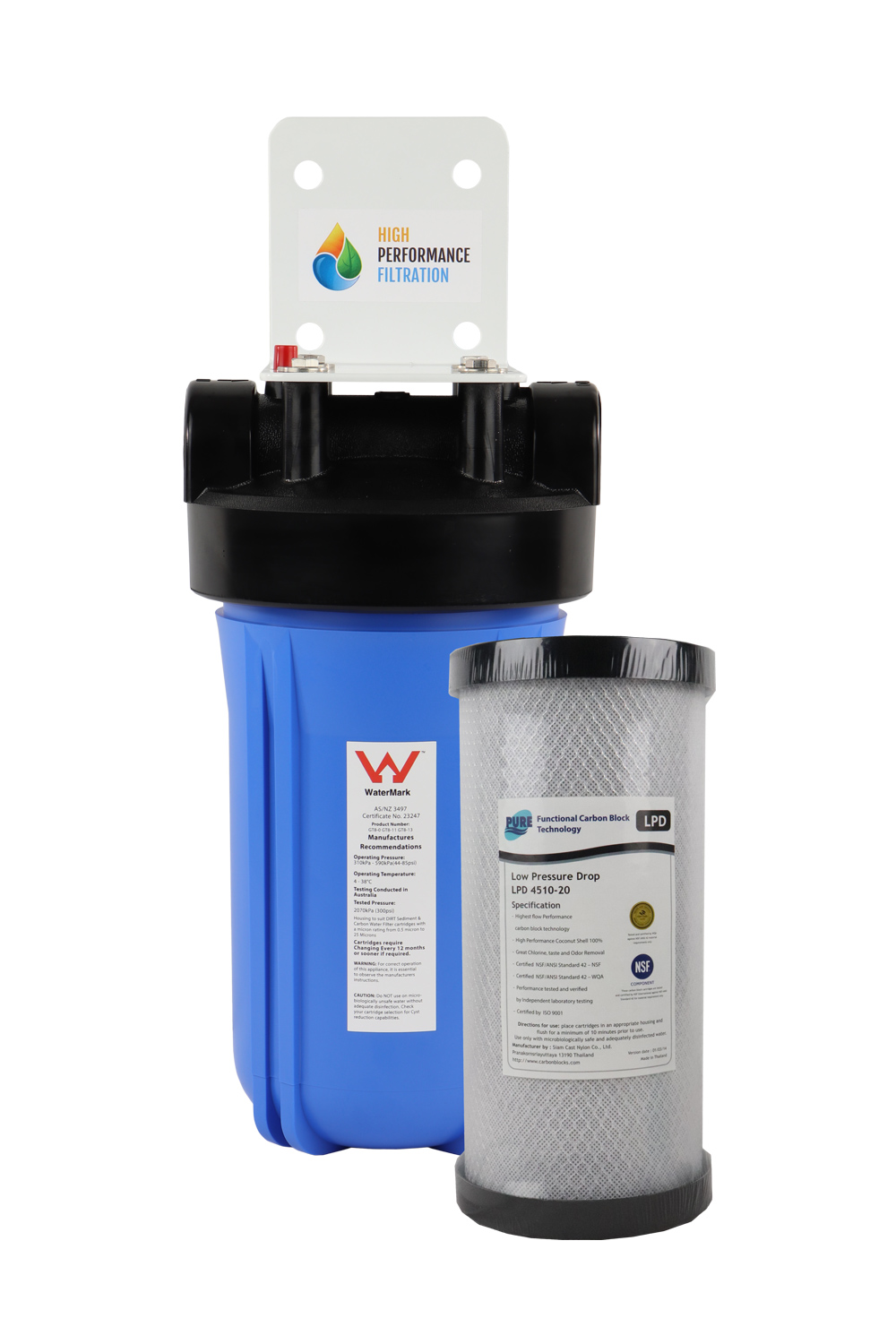 H1-6LPD
WaterMark Certified POE Whole House Filter System
High Flow 1" Ports
Compact 10" Big Blue Housing
Suitable for Granny Flats, Caretakers & Small 1 Bed Units
Low Pressure Drop Carbon Filtration
20uM High Chlorine Capacity Filtration
Hydrophilic Carbon Technology
UV Resistant Big Blue Housings
Heavy Duty Powder Coated Steel Bracket (SS Available)
¼" Top Mount Pressure Gauge Ports + Bleed Valve
Low water pressure is often referred to as the 'bane' of water filtration. Most filtration systems require minimum working pressures exceeding 350kPa to ensure the system functions correctly and also does not affect the flow or pressure of the water to the house.
The H1-6LPD is a perfect example of a system that can incorporate coconut carbon filtration into the system without compromising severely on the outlet pressure into the home. It is a fact that low pressure can be an issue for not only tank water but also mains water as there are areas with limited water pressure or pressure that fluctuates frequently, this is also very common in estate or complex buildings.
The 20uM Low Pressure Drop Carbon (LPD 4510-20) comes in to its element in these conditions. It has been specially manufactured to have very low density to allow free flowing water without compromising on chlorine removal. This is achieved by using a special blend of high iodine coconut carbon with a hydrophilic nature which allows the carbon to have a smaller required contact time to remove the same levels of chlorine as its counterparts. Carbon is also required in some tank water applications to remove organic smells or tastes in the water.