Products & Applications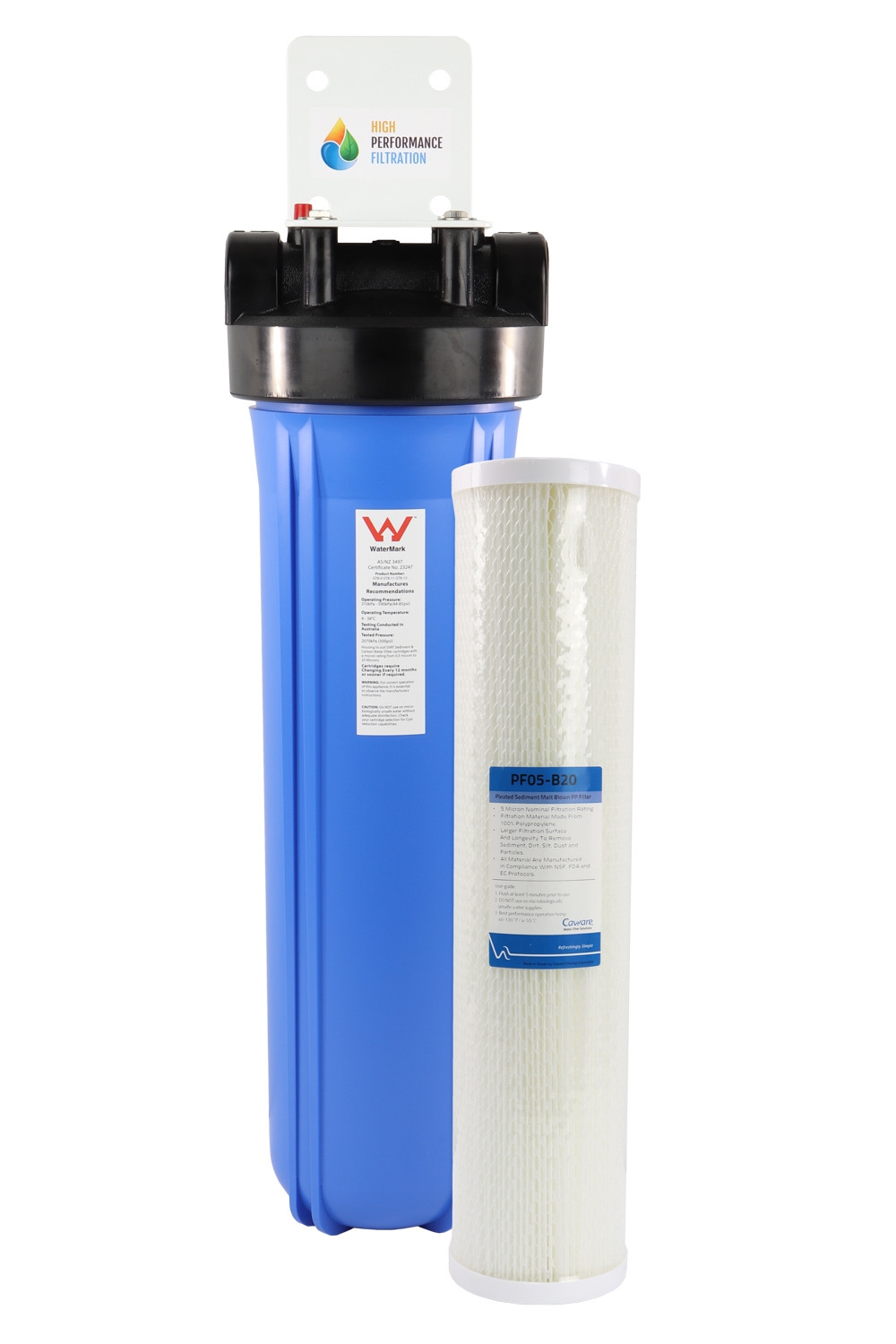 H1-8SED
WaterMark Certified POE Whole House Filter System
High Flow 1" Ports
Standard Size 20" x 4.5" Big Blue Housing
Suitable for Granny Flats, Caretakers & Small 1 Bed Units
Pleated Washable Sediment Filtration
5uM High Sediment Capacity Filtration
UV Resistant Big Blue Housings
Heavy Duty Powder Coated Steel Bracket (SS Available)
¼" Top Mount Pressure Gauge Ports + Bleed Valve
The H1-8SED system is designed for filtration on more of a Raw water supply. Due to its utility like nature, this system can be used for simple whole house filtration to polish tank water, or even for irrigation use to protect drippers or sprinklers from sediment blockage.
The H1-8SED system is used pronominally for clean tank water supplies that are free from tannin, contamination from chemicals and taste issues. The goal is only to remove the naturally present sediment that is collected in the water from the catchment area.
The H1-8SED system uses a 5uM Pleated Washable sediment filter that has the ability to be removed, cleaned and reused until the cartridge becomes loaded or exceeds the 12-month recommended change time.