Products & Applications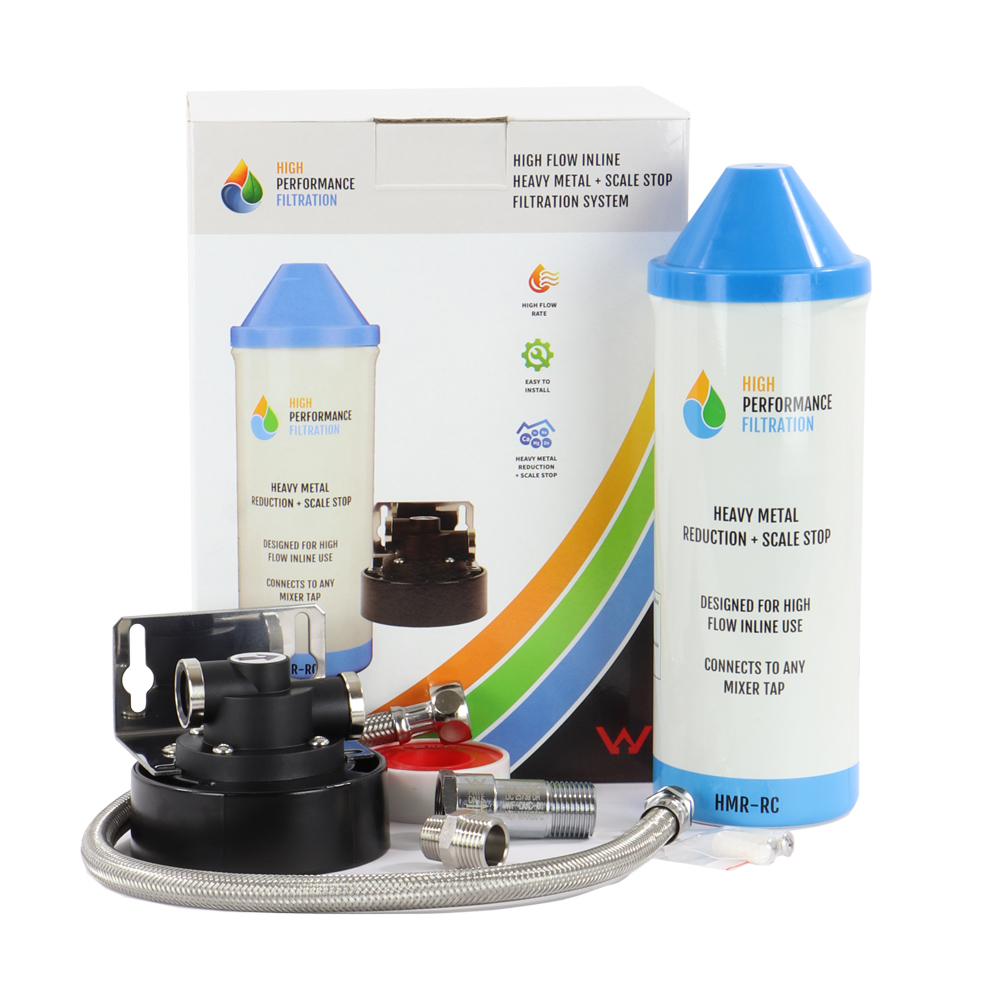 H1-19HMR
WaterMark Certified Undersink Filter
Removes Chemicals such as chlorine & VOC's
Removes Heavy Metals Including: Pb, Hg, As, Cr, Mg, Ni, Co, Ba, Sr, Zn, Cu, Cd & More!
High Flow Rate for Main Kitchen Taps
Tested and Certified to Real Life Working Conditions
0.5uM Giardia & Cyst Rated Cartridge
Advances Scale Inhibiting Media to Protect Taps & Appliances
Includes Dual Check Valve & Braided Flex Hose
Easy to install and maintain – Quick Change Cartridge
10" Compact Design
Fitting Kit including – Everything Required for Installation
Undersink Filtration is very popular and effective, but because of limited space and hard to reach areas, it may not always be the most convenient type of water filter to install. HPF's range of High Flow Mixer Tap Filters take away all of the difficulty with the installation and maintenance issues.
The Compact 10" Cartridge of the H1-19HMR System can fit in almost any Undersink cupboard with the convenience of vertical or horizontal installation. The H1-19HMR is the best Quick-Change High Flow Filter on the Market in Australia that easily fits under the sink and are tested and certified to remove Heavy Metals under 'Real Working Conditions' such as higher flow rates and higher concentrations of chemicals. It is rated to a standard 0.5uM rating for the reduction of particulates, Giardia & Cysts which makes this filter a one stop all-in-one cartridge, reducing the footprint required under the sink.
The advanced Scale Stop media used in the HMR-RC makes them perfect for pre-filtration into coffee makers or ice machines, in fact, any type of low flow appliance will benefit from this filter as it prevents the harsh scale build up caused by hardness in water. Filter changes are a breeze and DIY friendly with a simple twist lock filter cartridge that can be changed over in less than a minute.